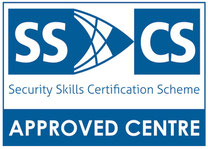 About
MPSS & GENI-AX Counter Terror Academy is managed by MPSS & GENI-AX Group
MPSS & GENI-AX  is a Group specialised consultation and services corporations. We provide strategic and tactical stability support, with turn-key mission solutions which ensure the safety and structured readiness of Governmental and Corporate ventures worldwide.
Our team of strategy consultants delivers pooled knowledge and skills obtained from direct participation at all levels of our company's major market. With extensive know-how and hands-on experience from Africa, The Middle East, Far East, Europe and The Americas to our clients.
Service
We are specialist in the provision of special training solutions to Governmental Elite Units and Private Organizations. Tactical training which include a wide range of courses such as: close protection operations (CPO), executive protection (EPO), personal security detail (PSD), Hostile Environments Close Protection (HECPO), Private Military Contractor (PMC), Anti-Terror Quick Reaction (ATQR), Counter Terrorism First Response (CTFR), Active Shooter (AS), Worldwide Executive Close Protection Operations (WECPO),Tactical Firearms Competency Certificate (TFCC), Marksman, Intelligence, Security Management, Cultural Awareness, First Person on The Scene (FPOS - I), Tactical Combat Casualty Care Under Fire (TCCCUF-AC), Maritime Anti-Piracy, etc.
Philosophy
A multicultural organization, providing highly professional services, in response to a demanding global market.
A selected network of professionals sharing the same Vision, joining the same Mission, our values are our strong points:
Ethics, Confidentiality,
Reliability, Professionalism...
MPSS & GENi-AX,
a New Approach to Risk Management
Our training solutions are different, special and unique. A wide range of tactical courses designed to meet needs of those are working in the international security industry for both Government and Private sector. Executive close protection all levels of risk, Hostile Environments, Personal Security Detail, Anti-Terror Quick Reaction, Counter Terrorism First Response SWAT Team, Tactical Firearms, etc.